The best in dental care for you and your family
We help you keep your smile healthy & beautiful for a lifetime.
Call for a Free Consultation
717.396.0330
Committed To Dental Excellence
The team at Dinse Dental Care are dedicated to building  mutual and trusting relationships, with our patients', in a calm and comfortable setting. We take pride in making your dental experience as pleasant and comfortable as possible.  Dr. Dinse has over 25 years of dental experience in Lancaster County.  Along with that experience, his goal is to provide  you with beautiful, healthy teeth in a peaceful environment in a gentle and caring manner.

 Call us today!
Our Services
Here is a list of  the many services that we offer.  If you have questions, or would like to schedule an appointment, please contact us today!
Preventive Care
Preventative dentistry is our goal for every patient.  It involves the daily care, good nutrition, and periodic check-ups and cleanings that maintain good dental health already achieved. Preventative dentistry may not be where we start with every patient, but it's where we like to finish. Prevention in dentistry leads to improved long-term oral health and reduced dental costs.  Our dental hygienists can provide excellent services to assist in the maintenance of your overall dental health. Your entire mouth will be thoroughly and carefully examined for gum disease and any abnormalities that might affect your general health.  Your teeth will be cleaned and polished to remove plaque and tartar both above and below the gum line, eliminating bacteria that lead to cavities, bad breath, and gum disease. Fluoride is recommended for children and for adults who have root sensitivity. Sealants are also recommended for children which are applied to their chewing surfaces to protect against future decay.
Dental Implants
Dental implants are the most comprehensive tooth replacement option available. By replacing the root of the a missing tooth as well as the crown, implants are the closest restoration to a natural tooth.  Implants are also a great solution to poor fitting or loose dentures and partials.  If you are interested in dental implants, call to schedule a consultation.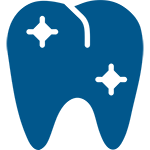 Cosmetic Dentistry
Having a healthy, bright, beautiful smile enhances our appearance and makes us feel confident. Thanks to cosmetic dentistry we are able to improve our teeth with affordable treatments. Dr. Dinse is well versed in cosmetic dentistry practices that you need to align your teeth, improve their functionality, and perfect your smile so you are smiling and showing off your teeth with confidence!
Root Canals
We offer single service root canals so that you can get back on schedule with minimal interruption to your normal lifestyle.
Root canals used to be done in multiple visits to avoid inflammation in the newly cleaned canal. Now, with more advanced technology and procedures, the canal is thoroughly cleaned in one visit in most cases.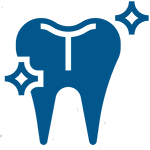 Teeth Whitening
We offer various types of take home options for teeth whitening to meet your specific needs.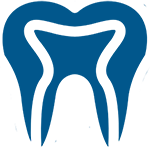 Dental X-Rays
We use the latest digital x-ray technology to minimize our patients' exposure to x-ray radiation.  For implant treatment and other dental procedures we have the capability to take a 3-D image of your teeth and jaw with our latest Cone-Beam technology.
Restoration Treatment
Restorative treatments are procedures done to keep your mouth healthy and fully functioning.  We offer comprehensive restoration options such as tooth colored fillings, crowns, bridges, partials and dentures.
What our patients are saying:
"I would highly recommend Dinse Dental to anyone. My three years with them have been the best dental experience of my life".   WILLIAM H. (8/23/2021)
"I am so thankful that Dr. Dinse was recommended to me by friends years ago!"  MARIAN B. (7/13/2021)
"They were a life saver. I can't believe I even though of going to another dentist.  100% would recommend them to anyone".  BRENDA G. (8/17/2021)
"Always pleasant experience. Love this practice".  NANCY S. (6/16/2021)